When planning your leisure center activity schedule for the year, remember to include an original trip on board an electric boat or by kayak-canoe!
A leisure activity for kids of all ages
Leisure centers often cater for children of all ages, from little 3-year olds to teenagers up to the age of 14. You therefore need to plan activities that will suit any age group.
Electric boat trips are suitable for any age as long as the children are accompanied by adults! Our boats can take from 2 to 10 passengers on board, so you can plan groups according to age and preference.
Depending on the type of activity chosen and the groups made up, you can plan to take picnic hampers or moor along the river banks to organize games.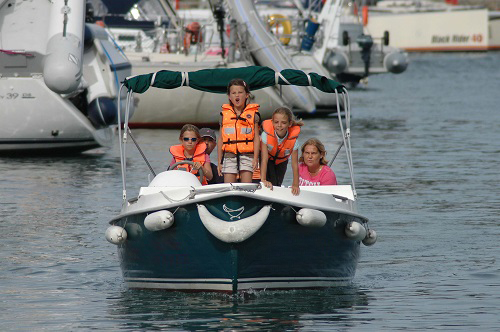 Fun activities for the children
The very young will enjoy discovering the natural environment on board our silent electric boats. Older children and teenagers can learn to canoe while working off their energy.
A trip on the River Erdre is the ideal way to find out about the châteaux and their history. A trip on the River Sèvre will introduce the children to a rich cultural and environmental heritage. Alternatively, the plaine de Mazerolles marshes are unique haven for migrating birds and unusual plant life!
The youngsters can learn the basics of river sailing and the importance of safety rules. A good way to develop responsibility and promote team-spirit!
Equipped with our ipads, the young passengers can even take part in a nautical rally and meet a series of challenges as they sail up the River Erdre. Click here for more information.
Organizing a leisure center outing
Nature, general knowledge, biodiversity, sport… just some of the possibilities to keep children occupied after school or during the school holidays.
You can contact us via our contact form. So we can work out the options best suited to your needs and those of a young audience: electric boats and/or kayak-canoes, number of craft, length of time required, etc.
Don't hesitate to contact us for special requirements. You can also give us useful information about the children and young people concerned. We will make sure that everything is ready for your group at our boat hire bases!